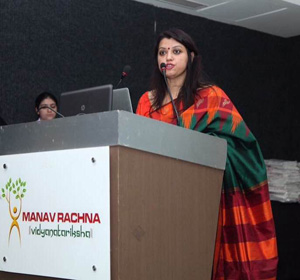 In response to a call of conscience, I first became aware of the need for India to have a wider pool of bone marrow donor register more than an year ago when my old school friend's young son had passed away from a blood disorder.Bone Marrow Transplantation,being the only definitive cure,with no more need for painful blood transfusions.But,they were unable to find a donor as the siblings did not match. This whole incident of a bereaved family motivated me to do something so that other patients suffering from the blood disorders would be given one last chance to survive through a transplant from a matched unrelated donor.
While the world has undergone unprecedented technological growth in recent times, there has also been rising incidence of fatal diseases. Every year, thousands of people with disorders such as Leukaemia, Thalassaemia Major, Aplastic Anaemia & Sickle Cell Anaemia reach a stage where only Stem Cell Transplant can save them.
The importance of recruiting potential stem cell donors cannot be underestimated since the larger the register, the greater will be the chance of finding a matched donor thereby saving a life & with this objective, I proceeded last year of forming "Jeevandayini Social Foundation" getting it registered, roping in more like-minded and well- meaning people as members and patrons who could chip in with funds and even their time and energy so that more such people could be tangibly benefited.
Let us equip ourselves to help pave the road ahead as we go about the challenge of getting volunteers to join the register of donors.
Let us embody the virtues of humanity and compassion and be an agent of change to help alleviate the pain and make the society free from blood disorders.
Looking forward to your invaluable help and support for the cause.